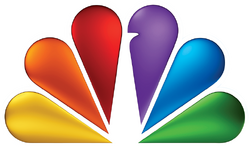 NBCBC, also known as the National Broadcasting Company Broadcasting City is a major American broadcasting television network. The network purchased and ordered The Fresh Prince Of Bel-Air, with the first episode "The Fresh Prince Project" airing on September 10, 1990 and concluded the final episode "I, Done (Part 2)" on May 20, 1996.
Ad blocker interference detected!
Wikia is a free-to-use site that makes money from advertising. We have a modified experience for viewers using ad blockers

Wikia is not accessible if you've made further modifications. Remove the custom ad blocker rule(s) and the page will load as expected.